Who We Are
Engineers innovating tomorrow, today
Welcome to Condesign, a privately owned engineering company that offers qualified services and solutions to customers across various industries. With 40 years of experience in product development, Condesign has successfully expanded to approximately 170 devoted consultants who today work tirelessly to innovate and grow our customers' tomorrow, today.
We support our customers to innovate tomorrow's products with our services that cover the entire product life cycle. Our solutions include electrical & electronics systems development, embedded software development, test & verification, product design and product development.
We also help our customers present, explain, and visualize tomorrow's products with our services that cover web & app development, 3D visualization & animation, B2B market communication, technical writing & illustration, structure product information (XML), and integrated logistics support (ILS).
Our unique breadth and expertise offer great competitive advantages. Condesign brings a broad range of experience from different industries, including automotive, industrial equipment, security & defense, retail & consumer goods, building material & components, and maritime industry.
At Condesign, we believe that the customer's success is our success. We are committed to helping our customers succeed by providing the best service and support in the business.
Our competitive advantage is our people. We believe that each individual is unique, and we value the opportunity to see each person for who they truly are. We work hard to build strong relationships with our employees, so that we over time can help them grow and thrive in a flexible workplace.
An entrepreneurial spirit is critical to stay relevant in an ever changing business environment. We encourage our employees to think outside the box and come up with new ideas that will help us continue to provide excellent service to our customers.
Code of Conduct
Condesign's Code of Conduct is based on the UN Global Compact as well as a compilation of the policies and guidelines that have guided Condesign successfully since the Company's foundation in 1984.
Sponsorship and Collaboration
Condesign is a proud sponsor of different organizations. A sponsorship is a mutual benefit, and together with our partners we make a really strong team. Condesign believes that our partnerships strengthen our current customer relations, creates new relations and opportunities as well as it builds a pride among our employees for being associated with our partners. Our sponsorships include sporting teams, university activities and medical research.
Together we create a greater tomorrow, today.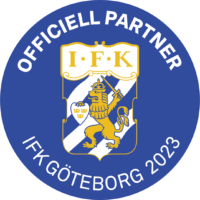 Founded October 4th 1904, and one of Swedens most successful football teams ever, with 18 Swedish championship titles, 2 European cup titles and 8 Swedish cup titles.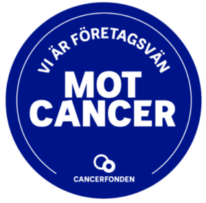 A non-profit organization that works to defeat cancer through financing cancer research in Sweden. Cancerfonden works on several different levels, apart from being one of Swedens biggest cancer research financers they also spread knowledge about cancer, support patients and next of kin and advocate within both prevention, health care and research.

Chalmers Formula Student bridges the gap between Engineering Education and Industry by training students in a real-life project where they independently Design, Analyze and develop Technology solutions by making Data-Driven Decisions throughout the Design, Manufacturing and Testing of a full-fledged Formula Racing automobile, and finally put their skills to the test in competitions with various other teams from the rest of the world.

Founded 1944, today a powerhouse within Swedish ice hockey. The team has 5 Swedish championship titles and 4 Champions Hockey League titles.
Management System & Policies
ISO 9001/14001
At Condesign, we work continuously to improve our services and routines to ensure that we always deliver the absolute best for our customers. All companies within the Condesign Group are quality certified according to ISO 9001 and environmentally certified according to ISO 14001.
Environmental Policy
At Condesign, we are dedicated to actively addressing environmental concerns and consistently reducing our ecological impact. To fulfill this commitment, we adhere to the following principles:
Continuously monitor and manage our activities, implementing measures for continuous improvement and pollution prevention.
Comply with current environmental legislation, regulations, and relevant requirements, aligning with our customers' standards.
Prioritize the reduction of natural resource consumption, emphasizing reuse over recycling and recycling over disposal (deponera).
Measure and optimize energy consumption to minimize our environmental footprint.
Advocate for and utilize sustainable energy sources to power our operations.
Systematically minimize waste generation to contribute to a greener future.
Provide environmental training to employees, fostering awareness and engagement in sustainable practices.
Transparently share open and objective information with customers, authorities, and stakeholders to promote a culture of environmental responsibility.
As a consulting company, Condesign encourages consultants to enhance the company's environmental performance in all aspects, from procurement and waste management to business travel. We extend our commitment beyond our offices, striving to influence and support customers in working towards a sustainable society. We also promote a responsible supply chain by urging suppliers to systematically address environmental concerns, expecting them to identify and mitigate environmental risks as a minimum standard of partnership.
Privacy Policy
Condesign AB and its subsidiaries (collectively "Condesign", "we" or "us") is committed to protecting your privacy and keeping your personal data secure. Our Privacy Policy regulates how Condesign processes personal data for our range of services, hereinafter referred to as "Services". The policy applies to persons who are candidates for employment, employees, customers, suppliers, and other stakeholders.
Whistleblower Policy
At Condesign, we strive to have an open and transparent workplace, where malpractice does not occur. By giving you the opportunity to report, we maintain it together. We use Visslan's whistleblower channel which ensures your anonymity and high platform security. You can reach it by clicking here: https://condesign.visslan-report.se/.
Who can report?
Simplified, you can report misconduct if you work at the company. If you are unsure, we encourage you to read more in our full whistleblower policy.
What can be reported?
We urge you to report a suspicion of misconduct within the company with public interest in it coming to light. If you are unsure, we encourage you to read more in our full whistleblower policy. You do not need proof of your suspicion, but all reports must be submitted in good faith.
How is the reporting handled?
The report is handled confidentially. All irrelevant personal data will be deleted, and the case will only be saved for as long as necessary.
Göteborg
Nya Tingstadsgatan 1
422 44 Hisings Backa
+46(0)31-744 17 00
Ljungby
Garvaren
341 60 Ljungby
+46(0)372-883 80
Trollhättan
Åkerssjövägen 10
Byggnad 74, plan 3A
461 53 Trollhättan
Karlstad
Blockgatan 10
653 41 Karlstad
+46(0)54-19 55 00
Karlskoga
Gammelbackavägen 4B
69151 Karlskoga
+46(0)586-72 18 80
Stockholm
Kistagången 20B
164 40 Kista